GJG – Groupe Jacques Gaddarkhan
LET'S PROTECT THE WORLD OF TOMORROW TOGETHER
GJG – Groupe Jacques Gaddarkhan
LET'S PROTECT THE WORLD OF TOMORROW TOGETHER
GJG – Groupe Jacques Gaddarkhan
LET'S PROTECT THE WORLD OF TOMORROW TOGETHER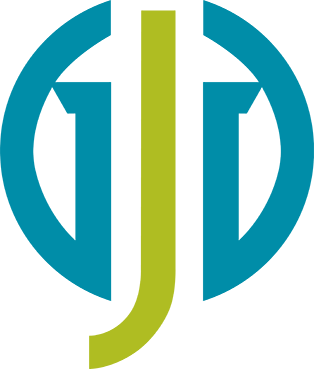 GJG emerged from the BPW industry. Founded 25 years ago and based in Guadeloupe, the group today owns different companies which all share the same DNA: a brick of builders dedicated to preserving the jobs within the group while promoting sustainable development through long-term, sustainable practices. Mr. Jacques Gaddarkhan, founder and president of GJG, aims for homogeneity within his group and doesn't hide his vision of building the future of the youngest while protecting the seniors. GJG's commitments are :
Protecting the environment and developing green energy
Adopting eco-responsible agricultural practices
BUILDING OUR CHILDREN'S FUTURE AND PROTECTING OUR SENIOR CITIZENS
GJG's core mission is to continue to undertake in order to contribute to the sustainable economic and social development of the territories in which it operates, all while fostering the social, cultural, patrimonial and ecological environment. Each of the Group's subsidiaries is fully committed to safeguarding the planet and maintains a clear vision of the importance of the environmental issues at stake.
Building living spaces…
GJG's construction activities are divided into three sectors:
– The construction of tertiary buildings (hospital centers …)
– Housing construction
– Renovation of public buildings (high schools, colleges, etc.).
GJG carries out civil engineering activities all across the territories in which it operates, while ensuring the preservation of nature.
Creating places to work and live…
GJG's real estate activity is divided into two sectors:
– Real estate development
– The construction of offices as well as making them available to public or private organizations through leases.
The housing units built in this context are subject to VEFA sales (Sales before Completion) or rental programs.
INDUSTRY DIVISION – GJG
Maintenance of industrial sites…
GJG, in line with its commitment to sustainable development, has organized long-term activities in the context of industrial park maintenance.
GJG is active in the handling of materials in port areas. It has a specific equipment fleet dedicated to this activity.
GJG also owns equipment for the maintenance of wind farms.
Meeting food needs…
In recent years, GJG has diversified its activities within the agricultural sector. In an initial phase, GJG has invested and collaborated with different Guadeloupean companies, mainly focused on banana cultivation.
GJG will have to intervene internationally to share its experience in the agricultural field.
Its expertise also includes the optimization of tropical fruit crops.
Protecting our senior citizens…
GJG's strong involvement in the health sector started with the construction and operation of care facilities for dependent elderly people in 2014.
GJG's aim is to recreate social ties and provide assistance to seniors while maintaining their dignity.
Each unit provides accommodation/a care facility for 90 residents.
Generating green energy and Preserving nature…
GJG has owned a 3.5-mega wind farm in Guadeloupe since 2006. Today, a potential of 25 megawatts will be exploited under an ongoing contract to sell electricity to EDF.
Solar energy represents GJG's other green energy development sector (electricity, public lighting, other solar activities related to road construction).
GJG, with its +500 employees, is certainly planning to extend its activities in the Caribbean but remains today focused on the needs of Guadeloupe. GJG is involved in numerous projects for the construction and renovation of public buildings and housing, which promotes the creation of employment opportunities and the development of stable economic growth. GJG falls within a policy of sustainable development, with a willingness to participate in the fight against climate change and towards the protection of the environment.
ENCOURAGING THE INTEGRATION OF PEOPLE IN NEED
The recent partnership agreement signed between GJG and the employment center of Guadeloupe / Pôle Emploi Guadeloupe – whose primary objective is to promote job opportunities for people on the path of integration, who are unemployed and/or encountering particular professional and social difficulties – proves that, if need be, the group is committed to supporting and promoting the island and its population. young people in the process of integration, those with few or no qualifications, unemployed senior citizens or disabled workers with a profile corresponding to the prerequisites of the proposed job offers. Encouraging the local workforce and promoting training are top priorities for GJG's BPW and Real Estate divisions, ever mindful of following an exemplary High Environmental Quality (HQE) approach.
FOLLOWING RESPONSIBLE AGRICULTURAL PRACTICES
While each industry has its own voice in terms of ecology and the environment, GJG has uncompromisingly opted for sustainable development. Numerous tools allow agricultural production to use clean and sustainable techniques. From planting, fertilization, irrigation and weeding to different harvesting techniques and waste management, it is always possible to do the right thing by promoting responsible practices. Across all its agricultural practices, GJG is committed to adopting a responsible and respectful line of conduct that promotes the use of clean energy, a pesticide-free environment and the minimization of CO2 production. This agricultural model aims at a long-term production system that respects both the environment and consumers. A sustainable and responsible production that complies with an uncompromising Environmental Charter so as to preserve the island with respect for the environment and its population.
GJG AT THE HEART OF ALL GENERATIONS
As the group chairman himself stated; it is the elderly people that contributed to the island's economy, allowing today's active population to continue to produce. It is therefore a moral duty to "thank them for having created our roots and allowing the Tree to grow in a much more grandiose way". It was therefore only natural for the Health division to come into existence. Initially oriented towards the housing of our independent senior citizens, elderly people with limited autonomy or those requiring full-time care, the Health division is now going a step further with GJG's involvement in the construction of the Parent-Child Centre at the University Hospital of Guadeloupe (CHU Guadeloupe), making it possible for a maternity and parent-child place project to be created in a new 3,500 m² building in the new Jacques Salin Regional Geriatric Center in Les Abymes.
Although environment and ecology play an essential role in the dynamics of the group today, the BPW division continues to be, with more than 50% of the total activity, the core business around which the various other activities revolve. The Real Estate division meets the demand of institutions (up to 80%) and individuals (20%) while allowing the Building and Public Works division to remain active, whatever the mood of the market. The Health division, established in 2007, provides adapted solutions in terms of accommodation and care for the island's seniors. Operating since 2014, the EHPAD of Bois Jolan has been delivering quality service in an exceptional setting where residents (both residential care and day care residents) can move around freely and safely. The group's Agriculture division is firmly focusing on agro-ecology using only organic, pesticide-free fertilizers for all crops. The group's Agriculture division is firmly focusing on agro-ecology using only organic, pesticide-free fertilizers for all crops. Through its Ecology division and its 12 MW wind farm, GJG has proven its willingness to produce clean energy while addressing the climatic challenges present in the region. Last but not least, the Environment division meets the island's needs in terms of household and green waste collection, along with (park) road maintenance through tree pruning, waste recycling and beach maintenance.
As Mr. Jacques Gaddarkhan explains, the future of the island lies in its propensity to stay clean and to always favor the use of renewable energy while minimizing greenhouse gas emissions as much as possible.
ENVIRONMENT AND ECOLOGY

100%

100%
PROTECTING THE WORLD OF TOMORROW

100%

100%
BUILDING OUR CHILDREN'S FUTURE

100%

100%
PROTECTING OUR SENIOR CITIZENS

100%

100%
A word from President Jacques Gaddarkhan
Entrepreneur, builder and visionary, founding President of the Jacques Gaddarkhan Group (GJG), Jacques Gaddarkhan has always pleaded for the respect of our elders by developing modern and functional infrastructures well before it became 'fashionable'. GJG's Health division, in charge of the EHPAD of the Bois Jolan Oasis, is still one of the flagship projects Jacques Gaddarkhan is proud of: this facility has well-adapted structures allowing the accommodation of 90 residents, some of them with reduced autonomy or dependent, in a bucolic setting that promotes the development and well-being of its residents. The eco-responsible approach remains an inseparable part of GJG's DNA, with environmental issues playing a key role at all levels of the group. Jacques Gaddarkhan also encourages its subsidiaries, suppliers and partners to implement eco-friendly practices by promoting the use of renewable energy to reduce the carbon footprint. "We only have one planet", as he often repeats to Guadeloupe and its inhabitants.
No Results Found
The page you requested could not be found. Try refining your search, or use the navigation above to locate the post.